Enhancing your beauty is a beautiful thing.
Our life-changing care goes beyond weight control. At Arizona Medical Weight Loss, we know that making changes to our appearance can have an equally positive effect on our self image, our careers, our relationships, our very lives.
Which is why we offer the latest in beauty-enhancement services. Our aesthetic-care treatments are safe, effective, and have been making a difference for people like you for years. Because looking more beautiful can be a life-changing change. And we're ready to help enhance your beauty. From the word "go."
Beauty enhancement: it starts with the skin
How we look influences how we feel. How we feel informs who we are, and how we interact in the world. At Arizona Medical Weight Loss, we get it. That's why we're with you, every step of the way. Because even small changes here can mean huge changes in your life. Check out our life-changing Aesthetic Services:
Introducing Dr. Zein Obagi's Advanced Skin Health Solutions
Dr. Obagi has a history of advancing the science of skincare. And he's done it again, with daily preventative skincare – ZO Skin Health, and his therapeutic solutions – Zo Medical. Featuring exclusive formulations, unique delivery systems and bioengineered complexes, these solutions allow every patient- regardless of skin type, gender or age – to achieve continuously healthy skin.
We carry a wide selection of ZO® Skin Health & ZO® Medical skin-care products.
Find out more information by clicking below.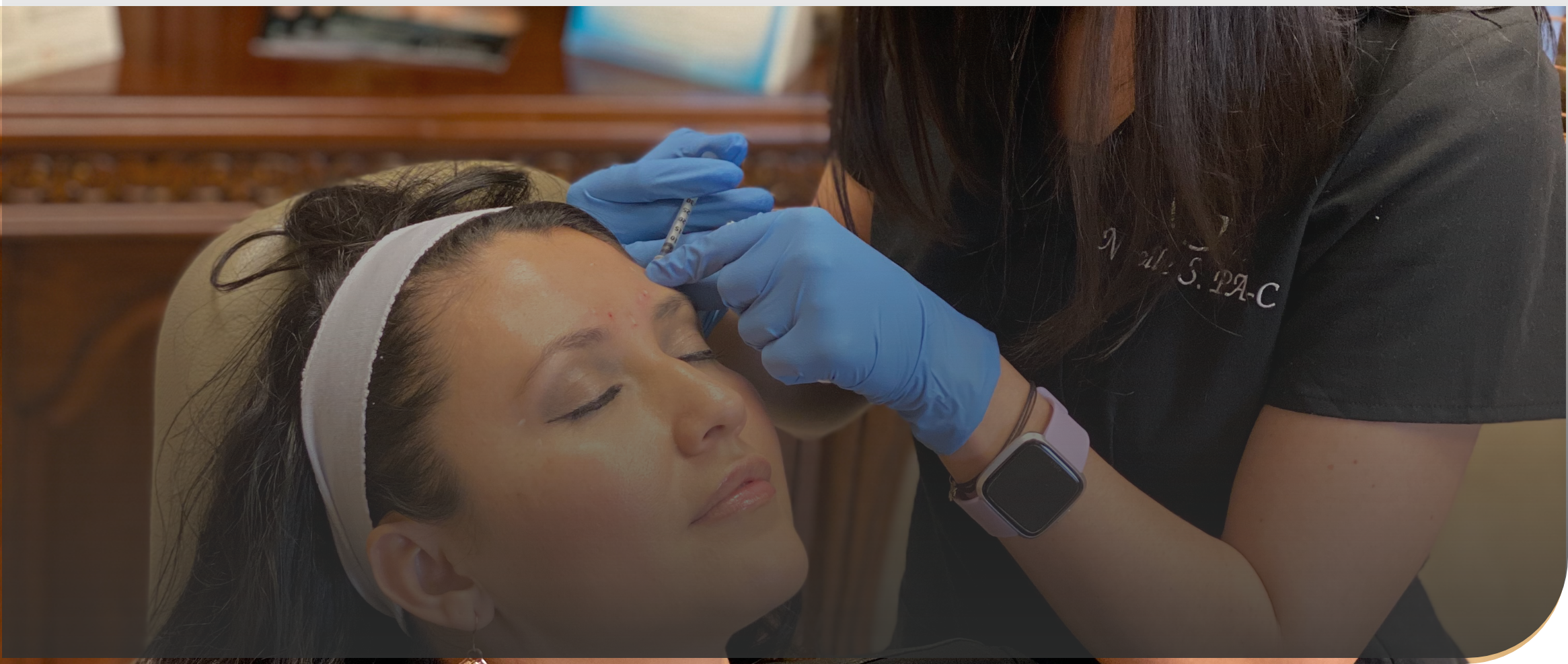 See Results In As Little As 4 Weeks From Start Of Treatment
Latisse is indicated to treat hypotrichosis of the eyelashes by increasing their growth, including length, thickness, and darkness.
What can I expect when I use Latisse?
Improvement in length, thickness, and darkness will occur with continued use, however initial results are seen within 4 weeks of treatment. The most frequently reported adverse events were eye pruritus, conjunctival hyperemia, skin hyperpigmentation, ocular irritation, dry eye symptoms, and erythema of the eyelid.
The Perfect Peel®: Unique Formulas For Anti-Aging Benefits
This unique formula debuts a new era in skin health and as we simply put it (Perfection: The Future of Skin Rejuvenation). Never before has a peel offered results at this level to all ranges of skin types. The Perfect Peel founds itself on a key anti-aging ingredient never before used in a peel: Glutathione.
As we age, our Glutathione levels are depleted due to sun exposure, air pollutants and environmental stress. Glutathione penetrates deep into the cellular level of the skin to fight damage and is the anti-aging answer to premature wrinkling. Glutathione is proven to reverse the melanin's metabolism turning dark pigmentations into light pigmentations.